BYM Update 2012-02-09
Are you ready for the Infernal Academy?
Now you can upgrade your Inferno monsters just like your aboveground monsters!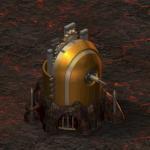 Monsters need an education too! And now your Inferno monsters can learn how to thicken their skins and raise more hell.
Requirements:
Level 3 Under Hall
Level 2 Strongbox
Tower Ranges
If you mouse over towers (and other defensive structures) they will now show you their attack range, to aid you in base design.
Ad blocker interference detected!
Wikia is a free-to-use site that makes money from advertising. We have a modified experience for viewers using ad blockers

Wikia is not accessible if you've made further modifications. Remove the custom ad blocker rule(s) and the page will load as expected.